Haute Living's Full-Service Social Media Management for Interior Designers



Imagine hiring a leading social media agency in the interior design market to take over your social media strategy, create your content, and grow your following to enhance your interior design business's online presence.



START NOW >
Haute Living has been featured in



Here's What's Included in Haute Living's Proprietary Social Media Management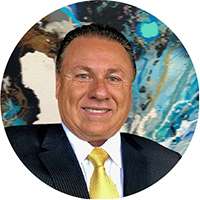 "Haute Lawyer! This is another Game Changer in my career. I signed up 15 new clients in one day!"
-Robert Zarco, National Franchise Law, Miami Market Haute Lawyer Member for 10 Years "Lawyer of the Year" in 2020 for Franchise Law by Best Lawyers of America©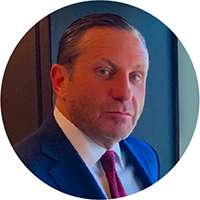 "Since joining the Haute Lawyer Network, I have acquired quality new clients as well as forged critical new relationships on both a professional and personal level that have already proven to be invaluable to my practice."
-Sandy B. Becher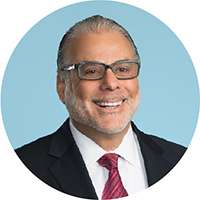 "I only have praise for Haute Lawyer. They have enhanced my and Pillsbury Wintrhop's profile among the ultra high-net worth clients we wish to represent and have coordinated well with our marketing and public relations staff to present our brand in an extremely positive light among the business and investment communities."
- Michael Kosnitzky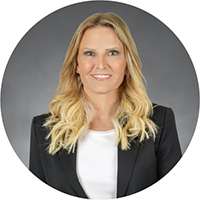 "The entire Haute Living team has embraced me and really rolled out the red carpet in terms of client service. We worked hand in hand with their team of experts to create a unique and flawless visibility campaign for me and my firm."
-Suzanne DeWitt, Tax Law, South Florida Market
Haute Living Social Media Management Summary



Enhanced Digital Branding

Creative Experts: Graphic Designers, Copywriters, and Social Media Strategists

Instagram, Facebook, YouTube, and Linkedin Content Management

Engaging Posts 7x a Week

Professional Photoshoots

Monthly Analytics

Strategic Account Leveraging

Strategic Account Leveraging

START NOW >
Grow Your Interior Design Business with the Experts at Haute Living



Don't Take Our Word For It!
Here's What Some of Our Clients Have to Say:

START NOW >
Be Our Next Success Story Schedule a Call With Our Team Now!



Full-Service Social Media Management for Interior Designers



Our Proprietary Social Media Management Grows Your Following and Builds Brand Awareness

Are you tired of hiring agencies who don't deliver the results you're looking for?

Until today, you have been trying to scale an empire, but you don't have the right team to execute and deliver a high ROI.

That's where Haute Living's experts in social media come into play

Haute Living went through the same issue - hiring agencies that never delivered on their promises. So, we decided to create our own agency of experts who hit the mark every time.

After seeing great success, we are now using our team and proprietary social media marketing strategies to help interior desigenrs grow their business and social media presence.

START NOW >
Schedule a FREE Social Media Consultation

Haute Agency is an exclusive digital marketing agency for top interior designers. We provide leading interior professionals with unmatched social media marketing to attract and convert qualified clients.



Haute Agency works with top interior designers to enhance their online presence and reach a higher profile audience.



Gain Access to Haute Living's Top Experts:



Expert Graphic Design: Our top-notch graphic design team works with you to create on-brand, high-engaging graphics to attract and maintain the attention of potential clients.



Custom Copywriting: Our copywriting experts help you scale to cold traffic, craft effective hooks, and create custom copy that converts.



Media Buyer / Facebook Ads Management: Our media buyers and Facebook ad management team will scale your ads, offer strategic advice on what is effective, and will help you develop a solid strategy that generates consistent, high-converting traffic.



Strategic Project Manager: You will receive a dedicated project manager who schedules weekly Zoom check-ins with the entire team to go over successes, iron out issues, and ensure the team scales your social media for a high ROI to hit target goals.



You will be backed by Haute Living's very own professional team to ensure accelerated growth for your interior design business.



Are You an Interior Designer Looking for Help Growing Your Presence on Instagram, Facebook, Linkedin, and Other Social Media Platforms?



Our VIP Growth Package helps you scale your social media through custom content and our proprietary strategy to grow your following, increase your engagement rate, and connect with new clients right in your DMs!



Our goal is to create an engaging, aesthetically pleasing social media presence for your interior design business to increase brand awareness and generate new clients through social media.



Strategize your social media marketing so that it reaches qualified potential clients, therefore growing your brand awareness in your market.



Create Content (7) days a week that is high-engaging, on-brand, and connects with potential clients in your area.



Analyze the data for each social media platform to ensure all content is optimized for optimum engagement, reach, and growth.



Achieve Social Media Growth With Haute Living's Proprietary Social Media Management For Interior Designers



Social Media Client Examples



Our in-house team of graphic designers, copywriters, and social media strategists will take charge of your Facebook, Instagram, Linkedin, and other social platforms to strategically build a strong following and increase engagement.



We post on your accounts (7) days a week.



We also take over your YouTube with (2-4) uploads a month.



This includes content creation, monthly analytics, and an initial diagnostic report.



We will conduct a professional photoshoot to provide fresh, high-quality imagery to use across your social media channels.



This is essential for branding your interior design business as the premiere choice for potential clients.



STRATEGIC ACCOUNT LEVERAGING



We will share your brand in monthly



posts on @hautedesign Instagram and Facebook to our 11K+ followers, delivering unparalleled cross-promotion to an affluent, high-net-worth audience of clients.



Receive monthly featured editorials on our Google News verified platform, focusing on your business and expertise. This is your chance to boost your SEO and take the next big step in building brand awareness in your market.



Schedule Your FREE Consultation to Grow Your Social Media!



START NOW >
STC Plastic Surgery Brian K. Machida



Start Growing Your Social Media Today with Haute Living
Start Growing Your Interior Design Business With Haute Living
START NOW >
SERVICES TO GROW YOUR SOCIAL MEDIA