Haute Living's High-Converting Lead Generation for Doctors and Beauty Professionals



Imagine hiring a leading agency in the medical and beauty markets to take over your digital marketing, create your content, build your funnels, optimize your ads, and scale them to generate more leads and conversions for your practice.



START NOW >
Haute Living has been featured in



Here's What's Included in Haute Living's Proprietary Lead Generation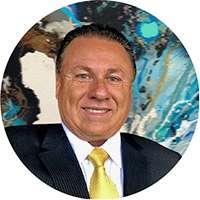 "Haute Lawyer! This is another Game Changer in my career. I signed up 15 new clients in one day!"
-Robert Zarco, National Franchise Law, Miami Market Haute Lawyer Member for 10 Years "Lawyer of the Year" in 2020 for Franchise Law by Best Lawyers of America©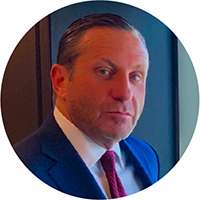 "Since joining the Haute Lawyer Network, I have acquired quality new clients as well as forged critical new relationships on both a professional and personal level that have already proven to be invaluable to my practice."
-Sandy B. Becher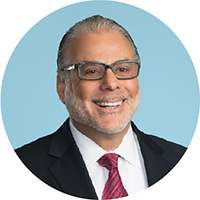 "I only have praise for Haute Lawyer. They have enhanced my and Pillsbury Wintrhop's profile among the ultra high-net worth clients we wish to represent and have coordinated well with our marketing and public relations staff to present our brand in an extremely positive light among the business and investment communities."
- Michael Kosnitzky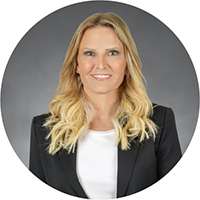 "The entire Haute Living team has embraced me and really rolled out the red carpet in terms of client service. We worked hand in hand with their team of experts to create a unique and flawless visibility campaign for me and my firm."
-Suzanne DeWitt, Tax Law, South Florida Market
Full-Service Lead Generation Summary



Lead Generating Facebook Ads

Advanced Facebook Retargeting Campaigns

Optimized Brand Awareness

Dedicated Lead Generation Support

Dynamic Ad Campaigns

Custom Landing Pages and Opt-in Forms

SMS Marketing Setup

Agent Leads and Social Media Coaching

Expert Campaign Setup and Configuration

START NOW >
Grow Your Practice with the Experts at Haute Living



Don't Take Our Word For It! Here's What Some of Our Clients Have to Say:



START NOW >
Be Our Next Success Story Schedule a Call With Our Team Now!



Full-Service Lead Generation for Doctors and Beauty Experts



Our Proprietary Lead Generation Strategies Drive Targeted Traffic to Professional & High-Converting Landing Pages

Are you tired of hiring agencies who don't deliver the results you're looking for?

Until today, you have been trying to scale an empire, but you don't have the right team to execute and deliver a high ROI.

That's where Haute Living's experts in lead generation come into play.

Haute Living went through the same issue - hiring agencies that never delivered on their promises. So, we decided to create our own agency of experts who hit the mark every time.

After seeing great success, we are now using our team and proprietary lead generation strategies to help top doctors and beauty experts grow their practice.

START NOW >
Schedule a FREE Lead Generation Consultation



Haute Agency is an exclusive lead generation agency for top doctors and beauty professionals. We provide leading doctors and beauty professionals with unmatched digital marketing to attract and convert qualified patients.



Haute Agency works with top doctors and beauty professionals to enhance their online presence and reach a higher profile audience. We utilize SEO, custom landing pages, effective marketing funnels, targeted ads, immaculate social media strategy, and more to ensure more leads are converted for one fixed cost.



Gain Access to Haute Living's Top Experts:



Expert Graphic Design: Our top notch graphic design team works with you to create on-brand, high-converting graphics for your ads, landing pages, and more.



Custom Copywriting: Our copywriting experts help you scale to cold traffic, craft effective hooks, and create custom copy that converts.



Media Buyer / Facebook Ads Management: Our media buyers and Facebook ad management team will scale your ads, offer strategic advice on what is effective, and will help you develop a solid strategy that generates consistent, high-converting traffic.



Strategic Project Manager: You will receive a dedicated project manager who schedules weekly Zoom check-ins with the entire team to go over successes, iron out issues, and ensure the team scales your marketing for a high ROI to hit target goals.



You will be backed by Haute Living's very own professional team to ensure accelerated growth for your practice.



Are You a Doctor or Beauty Expert Looking for Help Connecting With QUALIFIED Patients?



Haute Living's lead generation marketing helps you re-target every lead that comes into contact with your practice's ads, landing pages, and social media platforms.



Our goal is to build maximum traction for your practice and get as many qualified leads as possible.



Drive targeted ads right to your exceptional landing pages so prospective patients can view your services and expertise.



Nurture those leads through SMS marketing to ensure all concerns and hangups are addressed.



Retarget the prospective patients that looked at your ads, landing page, and/or social media but did not take action.



Never Miss a Lead Again with Our Full-Service Lead Generation Package For Doctors and Beauty Professionals



Social Media Client Examples



We will build custom audiences for your Facebook ad campaigns to ensure your ads are hitting the right prospective patient leads.



Capture leads continually through high-converting Facebook ad campaigns.



FACEBOOK RETARGETING AD CAMPAIGNS



Our team tracks who converts on your ads, landing pages, and social media and who doesn't.



Those who don't convert fall into custom retargeting campaigns to increase your conversion rate.



Dynamic ad creatives allow you to retarget potential leads with up to 10 different images or videos in one ad.



These ads use algorithms to determine which variation of creatives are most effective for each target audience.



Our goal is to ensure we achieve your goals.



Our dedicated team of experts will stay on top of your lead generation strategy to effectively reach target goals and a high ROI.



Schedule Your FREE Consultation To Grow Your Practice



START NOW >
STC Plastic Surgery Brian K. Machida



Start Connecting With More Patients Today With Haute Living
Start Growing Your Interior Design Business With Haute Living
START NOW >
Follow up with new patients to hear how their experience with your practice went and cultivate a flow of positive reviews.



Our full-service lead generation does everything so you can focus on delivering the best service to your patients.



Lead Generation Client Examples



When You Invest in Our Lead Generation…



SERVICES TO GROW YOUR PATIENT BASE:



CAMPAIGN SETUP AND CONFIGURATION



Our team will strategize the most effective campaign for your practice's growth.



They will monitor your ads and scale them based on performance. New creatives will be made on a consistent basis to ensure the campaign stays fresh.